This course seeks to provide participants with an up-to-date knowledge of the General Part of the Tax Law (material, procedural and sanctioning), allowing them to know modern trends in the matter, through the guidance of a recent model such as the CIAT Tax Code Model.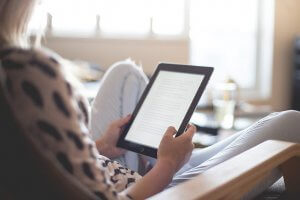 General Information
Modality: virtual.
Duration: 21 weeks and 240 academic's hours.
Date: October 17, 2022 to March 05, 2023.
Target audience: medium-high-level and / or high-level officials of the tax administrations with capacity for decision-making, responsible for the design of tax policies and their strategic implementation. Private sector lawyers, administrative litigation judges and tax courts officials in Latin America may also participate.
Language: Spanish.
Deadline Registration: September 11, 2022.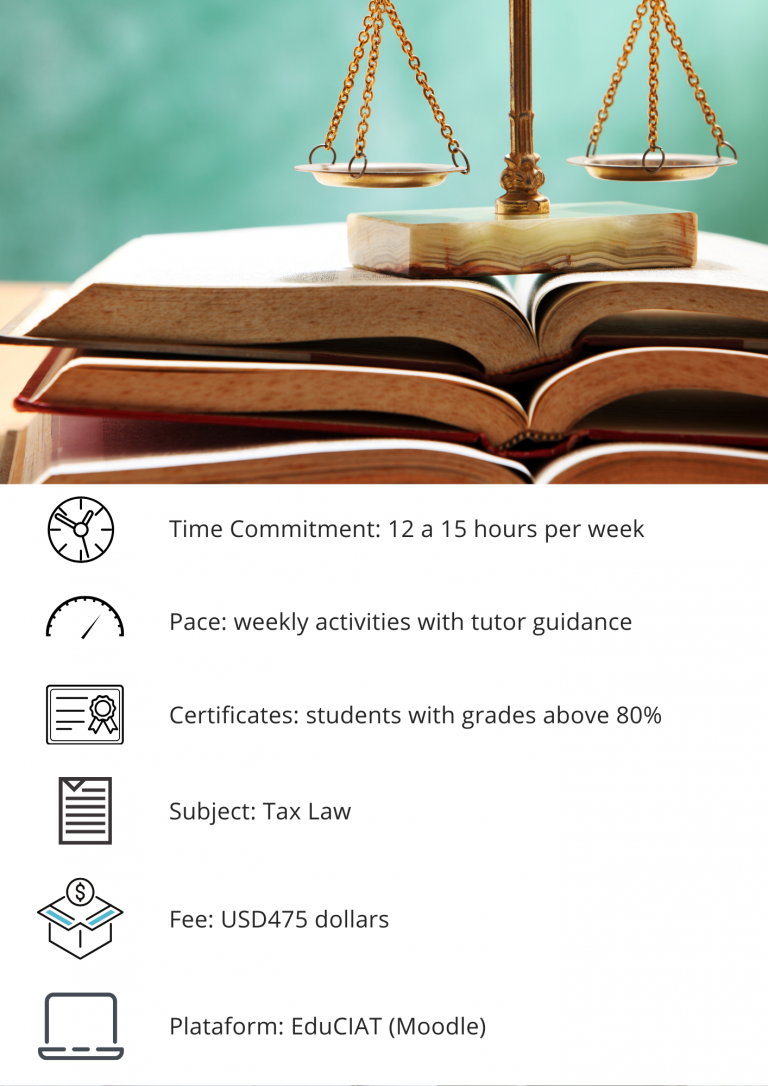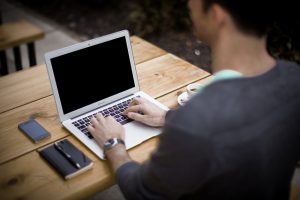 Requirements
Updated browser (Google Chrome, Mozilla Firefox or Safari).

Permission to receive external emails.

Adobe Reader.

Adobe Flash Player.

Java.

Zoom, is the tool to perform synchronous sessions.
Content
The course will develop the following topics:
– Lesson 1. Basic Concepts
– Lesson 2. Constitutional Principles
– Lesson 3. Principles of Interpretation and Application of Taxes
– Lesson 4. The Substantial Tax Relations – Part 1
– Lesson 5. The Substantial Tax Relations – Part 2
– Lesson 6. The Substantial Tax Relations – Part 3
– Lesson 7. Actuations and Procedures of Tax Application – Part 1
– Lesson 8. Actuations and Procedures of Tax Application – Part 2
– Lesson 9. Function of Information and Assistance
– Lesson 10. Management Procedures
– Lesson 11. Audit Procedures
– Lesson 12. Collection Procedures
– Lesson 13. Tax Infractions and Sanctions – Part 1
– Lesson 14. Tax Infractions and Sanctions – Part 2
– Lesson 15. Tax Infractions and Sanctions – Part 3
– Lesson 16. Procedures for Revision of Tax Acts