Argentina and Nigeria signed a customs agreement for the prevention, investigation and the fight against illicit customs activities.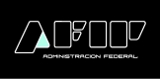 The agreement signed with Nigeria will allow among other advantages, to exchange information on the value of goods traded between the two countries and determine the correct tax payment.
Argentina, through the Federal Administration of Public Revenue (AFIP), signed an agreement for the exchange of customs information with the Federal Republic of Nigeria. The head of the AFIP, Ricardo Echegaray, received the General Comptroller of customs Abdullahi Dikko, for signing the Mutual Cooperation and Assistance Agreement between their customs administrations, which aims to fight illicit customs activities affecting the economic, fiscal and commercial interests of both countries.
"We firmly hope that this agreement with Nigeria will be very productive," said Echegaray, explaining that this agreement will allow to "exchange information that will help us to achieve transparent trade".
Carlos Alberto Sánchez
Correspondent
776 total views, 1 views today