CIAT participated in the Tax Culture Week organized by the DIAN of Colombia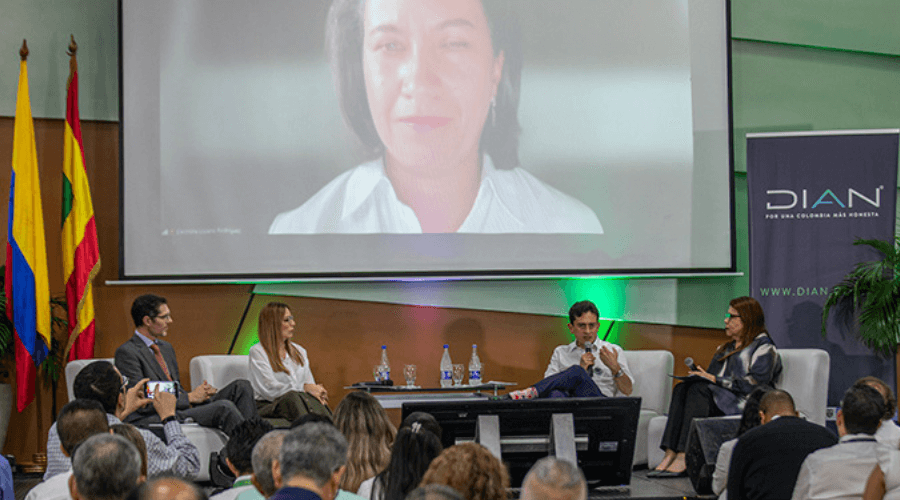 For several years the National Tax and Customs Directorate DIAN has been working on a robust line of action aimed at generating tax culture among the citizens of Colombia. Within the framework of these actions, on October 25, 26 and 27 of this year, the "IV Tax Culture Week: Paths towards a public policy" was held in the city of Barranquilla. A particularly relevant event, since Colombia is currently debating on a very significant tax reform.
This activity was attended by prominent personalities from the Colombian tax, academic and business spheres, as well as the participation of international organizations and initiatives that promote tax culture, such as the EUROsociAL+ Program.
CIAT's Director of Cooperation and Taxation, Mr. Isaac G. Arias E. participated in a discussion held on October 25, together with the Director General of DIAN, Mr. Luis C. Reyes H., the Dean of the Law School of the Universidad de Los Andes, Mrs. Eleonora Lozano R. and the Executive Director of FENALCO Atlántico, Mrs. Yilda E. Castro M. This discussion, whose central theme was the social focus of the contribution and the generation of reciprocal trust, was moderated by Mrs. Lupe M. Mouthón M., Economics Editor of El Heraldo. As a result of this discussion, it was concluded that it is important to build trust among citizens, provide fair treatment to taxpayers according to their behavior, educate at all levels on the importance of the contribution and invest in tax administration to ensure resources for development, among other aspects.
356 total views, 3 views today