DIAN launches RADIAN, a key platform for the reactivation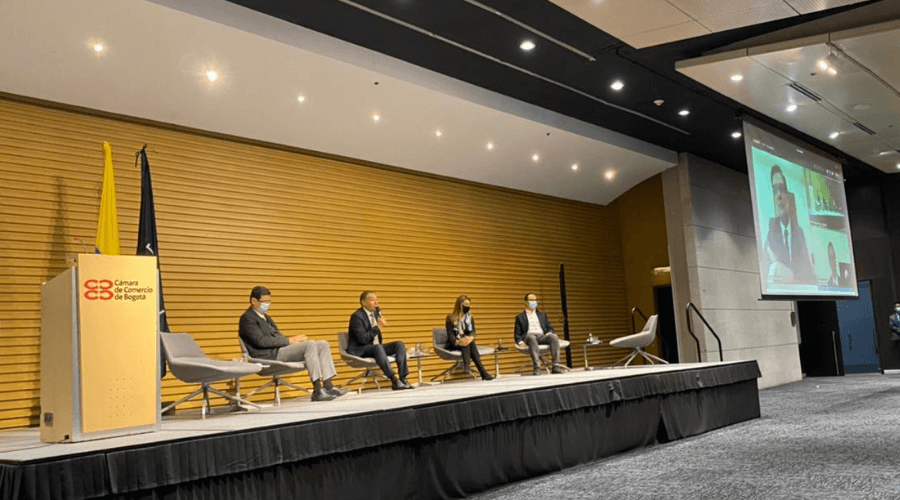 Factoring, together with electronic invoicing, are powerful tools
that will allow a dynamic reactivation of the national economy.
Bogotá D.C., August 5, 2021. The Directorate of National Taxes and Customs has just launched the electronic invoice registration platform known as RADIAN, which allows updating and maintaining the information of the transactions made with these invoices and register them as securities.   This platform represents a new way to obtain liquidity for installment sales, especially for micro and small entrepreneurs.
RADIAN is an easy-to-access tool that generates confidence in entrepreneurs. Operations carried out with electronic invoices, such as electronic factoring and guarantees, are recorded by Radian, maintaining the traceability of ownership and the uniqueness of these electronic documents.
There are many actors who have made and are making technological developments around the RADIAN, such as factoring companies, trading platforms, technological suppliers, financial institutions, and these offer to entrepreneurs various options to carry out operations with their electronic invoices as a security title and register them in the RADIAN; in this way, competitive discount rates can be obtained, giving birth to social factoring, providing entrepreneurs with greater profitability and liquidity.
Factoring and electronic invoicing are powerful tools that will allow a dynamic reactivation of the national economy, incorporating new technologies to deepen this market in Colombia.
The launch of the platform was performed at the event called "RADIAN: Social Factoring as a strategy for the reactivation of MSMEs in Colombia", which featured a keynote address by the President of the Republic, Iván Duque Márquez, and the presence of the Minister of Commerce, Industry and Tourism, María Ximena Lombana Villalba; the Director-General of the Directorate of Taxes and Customs National -DIAN, Lisandro Junco Riveira; and the president of the Chamber of Commerce of Bogotá, Nicolas Uribe Rueda, who stressed the benefits of the implementation of the RADIAN for the country and for entrepreneurs, especially for micro and small enterprises.
Two presentations were held during the event: RADIAN on strengthening MSMEs and International Experiences of Electronic Factoring.
In these conversations participated the Director of the Internal revenue Service of Chile, Fernando Barraza L.; Marcio Verdi, Executive Secretary of the inter-American Center of Tax Administrations (CIAT); the specialist in the tax management of the inter-American Development Bank –IDB, Alejandro Rasteletti; and representatives of the major employers ' associations, such as: (ACOPI), Asobancaria, Colombian Chamber of Electronic Commerce and Colombia Fintech. They highlighted that this electronic factoring as a financing option leveraged in new technologies is excellent news for the country in times of economic recovery.
Reference source: Dirección de Impuestos y Aduanas Nacionales – Noticias
1,365 total views, 4 views today