LAC Tax Administration Dialogue on International Taxation in Quito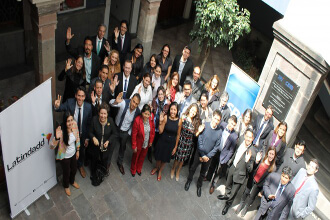 On November 10 and 11, 2015, the IV Roundtable Meeting on International Taxation of the regional Tax Administrations took place in Quito, Ecuador. It was organized by the Tax Justice Network in Latin America and the Caribbean, together with the Inter-American Center of Tax Administrations (CIAT), the Latin American Network on Debt, Development and Rights (LATINDADD), under the auspices of the Financial Transparency Coalition (FTC).
The meeting was opened by the Director General of the Internal Revenue Service of Ecuador, Ms. Ximena Amoroso, along with the Director of Latindadd, Mr. Carlos Bedoya, and the CIAT Director of Cooperation and International Taxation, Mr. Gonzalo Arias.
Senior tax administration officials from the international tax departments of Argentina, Bolivia, Brazil, Colombia, Costa Rica, Chile, Ecuador, El Salvador, Mexico, Paraguay, Peru, Dominican Republic and Uruguay participated to the event. International experts from various institutions such as OXFAM, Tax Justice Network, also attended and offered their contribution to the global effort to curb tax evasion.
This discussion space created by the civil society was an opportunity for tax administrations officials to discuss issues of tax avoidance and evasion in the region, and exchange technical information on problems caused by transnational companies operating simultaneously in several of the participating countries. At the end of the meeting, the tax officials, along with the attending civil society and academics representatives drafted a statement that addresses local issues in tax matters.
See: Conclusions of the Fourth Regional meeting