Visit to the Minister-Director of Revenue of Honduras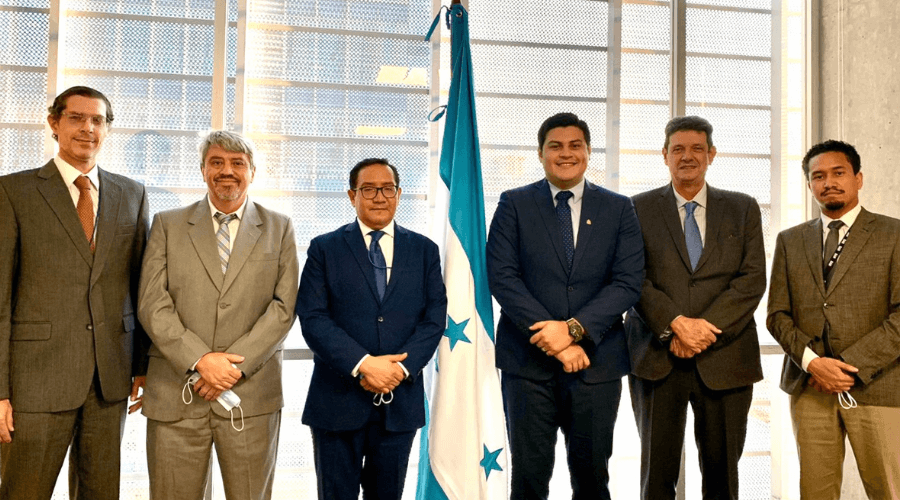 CIAT's Executive Secretary, Márcio F. Verdi, was on Abril 6, 2022, on mission in Tegucigalpa in working sessions with the Minister-Director of the Revenue Administration Service of Honduras, Marlon Ochoa, Deputy Director Christian Duarte and SAR staff.
The Agenda included topics on inter-institutional affairs, information technology, international taxation, and virtual tax training, within the framework of the requirements of the SAR of Honduras, which may be attended by CIAT with the financing of the Cooperation of Switzerland, SECO Program, currently being executed in support of several CIAT member countries.
The Executive Secretary was accompanied by: the Director of Technical Assistance, Raúl Zambrano; the Director of International Cooperation, Gonzalo Arias; and the Director of Tax Training, Alejandro Juárez.