Argentina – Collection increased 37.3% in March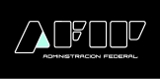 Tax collection amounted to $ 327.869,7 million in March, which represented an inter-annual increase of 37.3%.
In the case of VAT, the inter-annual variation of net VAT was 35.6%, with a particular increase of 42.2% in VAT Taxation and 9.9% in Customs VAT. The result was affected by the decrease in VAT collection on imports of personal property and lower levels of imports in dollars.