CIAT Executive Council Meeting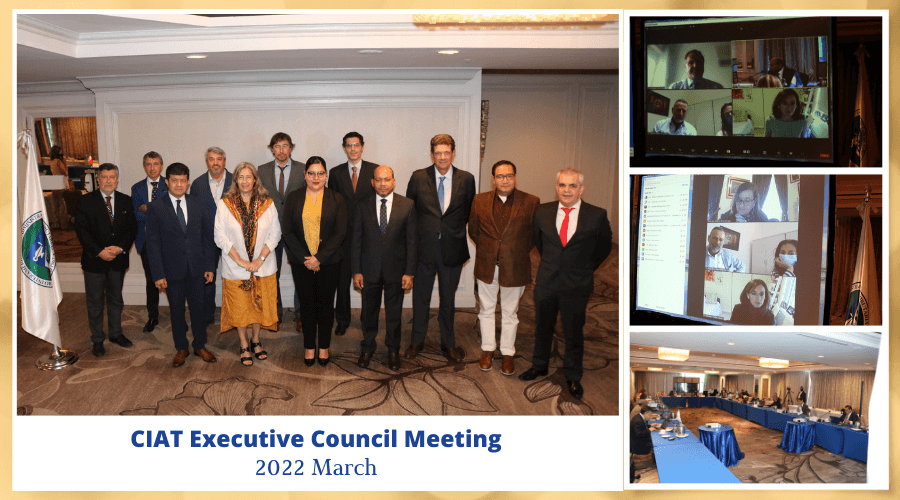 On March 24 and 25, the CIAT Executive Council Meeting met in Panama City, and in virtual mode, with the participation of the 9 councilors from: Argentina, Canada, Ecuador, Guatemala, Panama, Portugal, the Dominican Republic, Suriname and Uruguay. ; and the Permanent Representatives of Spain and Italy before CIAT as special guests.
The Executive Secretary, Márcio F. Verdi, presented reports on the issues that must be submitted for approval by the General Assembly at the Administrative Session on next April 25, mainly: the Audited Financial Statements for the previous period; the execution of activities and the budget of the current period; and the draft Annual Operating Plan and its associated budget for 2022-2023, documentation already known and previously reported by the Finance Subcommittee of the Executive Council at its meetings in September 2021 and February 2022.
274 total views, 1 views today