Tax Administration Program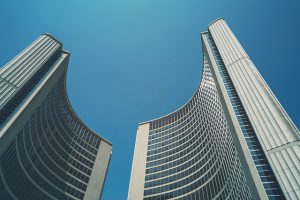 This course seeks to provide tax administration officials and the public in general, specialized knowledge on all relevant aspects of the essential and support functions that must be fulfilled by the tax administration, as well as those most current issues that involve a more direct action with the taxpayers and society in general. The course is offered in Spanish.
It is intended for tax administrations officials of the CIAT member countries, as well as the public in general working in the area of taxation or interested therein. Likewise, it's has a duration of 23 weeks and 240 academic's hours.
The Training Coordination issues certificates of approval in physical format, for which participants have the minimum grade of approval of the course 
The course will develop the following topics:
– Lesson 1. The Role of the Tax Administrator as Advisor in the Political Sphere.
– Lesson 2. Context of operation.
– Lesson 3. Organizational design.
– Lesson 4. Organizational Structure.
– Lesson 5. Macro-processes of Management: Assistance to the Taxpayer
– Lesson 6. Macro-processes of Management: Collection
– Lesson 7. Macro-processes of Management: Recovery
– Lesson 8. Macro-processes of Management: Control
– Lesson 9. Macro-processes of Management: Determination of Taxes
– Lesson 10. Support processes: Strategic Management.
– Lesson 11. Support Processes: Administration and Development of Human Resources.
– Lesson 12. Support Processes: Information Management
– Lesson 13. Other Management support processes
– Lesson 14. Realities and challenges of American Tax Administrations.
Events
Training Programs
Technical Assistance
Trainers Network
The interested in enrolling in courses must fill out the registration form and accompanied by photocopies of the following:
University graduate or postgraduate.
Identity.
In the case of public agents, a certificate issued by the Human Resources indicating their status within the Administration.
Maureen E. Pérez A.
Training Coordinator
E-mail: mperez@ciat.org
Mónica Donoso
Technical Assistant
E-mail: mdonoso@ciat.org