OECD, IDB and CIAT organized a meeting of the "BEPS Regional Consultation" meeting series for Latin America and the Caribbean.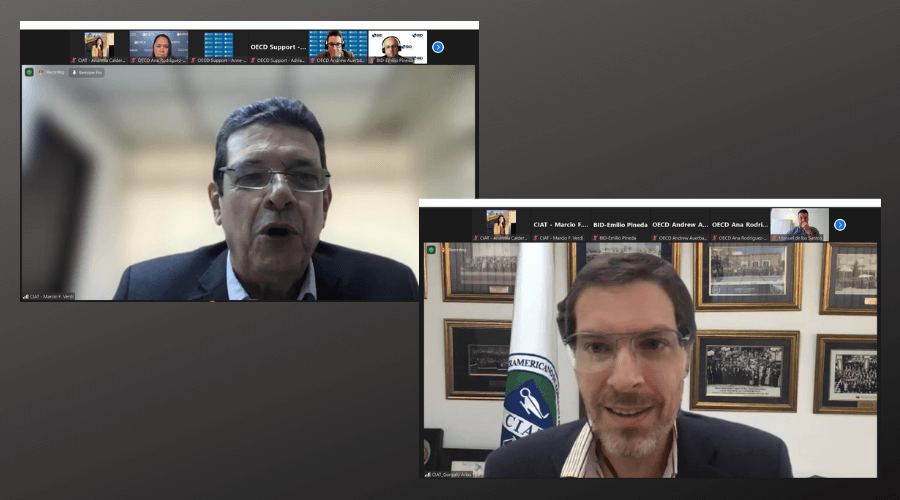 In the framework of the existing cooperation between CIAT, OECD and IDB to support regional efforts in international taxation, a new meeting of the "BEPS Regional Consultation" meeting series was held on May 31, 2022, whose purpose is to update the countries of the region on the progress of the BEPS Action Plan and obtain feedback on critical aspects. On this occasion, the discussions initiated in previous meetings were continued, addressing technical particularities related to the definition of Pillars 1 and 2 of Action 1, which focuses on "Addressing the challenges of the Digital Economy".
In this regard, the OECD explained the progress made under Pillar 1, Amount A, with respect to the definition of the "Nexus", the collection of income, the determination of the Taxable Base, the scope of application and exclusions. In this regard, the CIAT Executive Secretariat and Mexican SAT officials addressed some of the key concerns and dilemmas related to the proposed approach based on the "Qualified Maquiladora Approach" experience in Mexico and the USA. For its part, the IDB presented a recently published document on "New International Corporate Taxation: Challenges, Alternatives and Recommendations for Latin America and the Caribbean" (In Spanish)  and moderated a session related to the estimated effects of the proposals being negotiated within the OECD (Pillars 1 and 2) on tax collection and incentives.
Finally, the OECD Secretariat highlighted the progress of the Tax Inspectors Without Borders initiative and a representative of the Colombian DIAN commented on the results of their experience in receiving support from this program.
The meeting was attended by more than 150 officials from tax administrations, finance ministries and international organizations.