Official Master's Degree in Public Finance and Financial and Tax Administration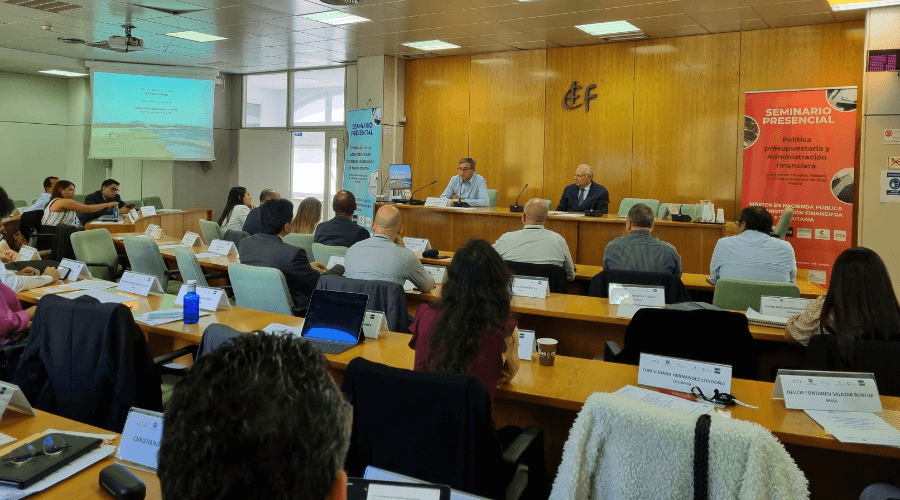 The closing seminar of the 7th edition of the Master's Degree begun on September, 13, 2022, with the participation of more than 40 officials from the tax administrations of Brazil, Colombia, Costa Rica, Ecuador, Nicaragua, Peru and the Dominican Republic.
The event began with welcoming remarks by Mr. Ignacio Corral Guadaño, Director of the Institute of Tax Studies (IEF); followed by remarks by Mr. José Manuel Guirola, Professor of Applied Economics (Academic Director of the Master's Degree) of the UNED; then, remarks by Ms. Maureen Pérez, CIAT Training Coordinator; and finally, remarks by Mr. Juliano Brito da Justa Neves, Undersecretary of the Federal Revenue of Brazil.
During this week and the following one, the final works of the master's degree will be presented, as well as the exams of the subjects. There will also be interesting presentations such as: Tax compliance and digitalization (Santiago Díaz de Sarralde); Spanish tax agenda (María José Garde Garde); The tax system and shortages (Gustavo Viñales); Overview of AEAT operation (María Soledad Fernández Doctor); Information and assistance to taxpayers (Javier Hurtado Puerta); Customs management (Pilar Jurado Borrego), among others.

448 total views, 3 views today