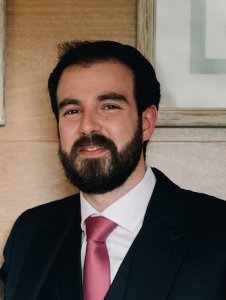 Ramiro Ledo Arias is member of the Superior Agency of State Statistics. He currently holds the  position of head of area in the Tax Studies and Statistics Service of the Spanish Tax Agency (AEAT). He has formed part of the European Commission's working groups for the estimation of the Tax Gap, specifically for the estimation of the Value Added Tax Gap (VAT Gap) and the Corporate Tax Gap (CIT Gap). Previously, he held the position of program manager in the Quarterly Accounting Department of the National Statistics Institute (INE).
In the academic area, he is tutor of the module – Income Projection – in the Course on Tax Estimates of the Inter-American Center of Tax Administrations (CIAT). In addition, he has been an Associate Professor in the Department of Applied Economics II of the School of Economics and Business Sciences of the Complutense University of Madrid (UCM) and a member of the Qualifying Tribunal in the selection processes of the Ministry of Economy.
He holds a degree in Economics from the Santiago de Compostela University and attended the following postgraduate courses:
Master's degree in Economics Research at the National University of Distance Education (UNED).
MA in Applied Statistics and Statistics for the Public Sector, University of Alcala de Henares (UAH).
455 total views, 1 views today