Seminar on Electronic Invoice in Paraguay
The CIAT in collaboration with the German Agency for Cooperation (GIZ) held a seminar on Electronic Invoicing in Latin America on September 26, 27 and 28 of 2011, in the city of Asuncion, Paraguay. A session of the seminar was oriented to the private sector in Paraguay, and another session was addressed to officials from various areas of the Subsecretariat of State Taxation (SET).
The seminar was oriented to share the experiences, best practices and lessons learned by countries in Latin America that have successfully implemented electronic invoicing models nationwide. Participating at the event were: Luis Javier Portal from the Federal Administration of Public Income – AFIP from Argentina; Carlos Susumo Oda from Receita Federal, Eudaldo Almeida de Jesus and Alvaro Bahía from ENCAT , all three from Brazil; Héctor Soto from the Internal Revenue Service – SII from Chile; Roberto Cartagenova, Ecuadorian Internal Revenue Service; Cesar Luis Perales Telles from the Tax Administration Service – SET from Mexico; and Raul Zambrano, CIAT Technical Assistance Manager.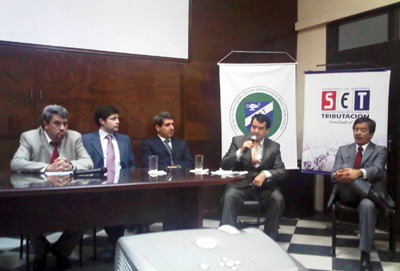 The picture shows a moment of Question and Answer Session, during the intervention of Mr. Oscar Bogarín, of the State Taxation Subsecretariat from Paraguay.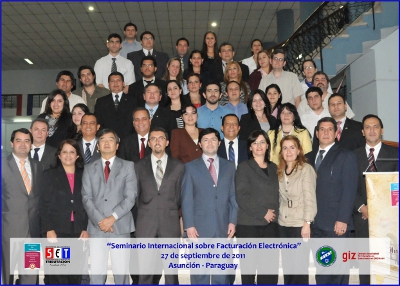 Official Event Photo