With Germany´s GIZ financial support, the Federal Revenue Secretariat of Brazil (RFB) and the CIAT Executive Secretariat are collaborating to promote the Access to public information of tax interest
On August 11- 13 of this year, Dr. Carlos A. Barreto, RFB Secretary and Mr. Márcio. F. Verdi, CIAT Executive Secretary; began a meeting comprising officials of both organizations to deal with strategic and technical aspects related to the initiative for promoting the Access to public information of tax interest.
This initiative was developed in the framework of a collaboration program between the "International Tax Compact", GIZ from Germany and CIAT. The first phase consisted of a feasibility analysis to determine availability, reliability and extent of public tax information in ten (10) countries in Latin America, which was achieved through the CIAT Executive Secretariat, with technical support from the AFIP of Argentina, the AEAT of Spain and the Guardia di Finanza of Italy.
In the current phase, the RFB support for developing a web tool that allows access to public information qualified and classified at global level, at low cost and in "record" time, is the key to achieve the expected goal, which is to create a "public good" to improve the access to information of officials in the research and control areas of tax administrations.
For more information, please see the aforementioned feasibility analysis available only in Spanish, and/or contact Mr. Gonzalo Arias, CIAT's Director of Cooperation and International Taxation  garias@ciat.org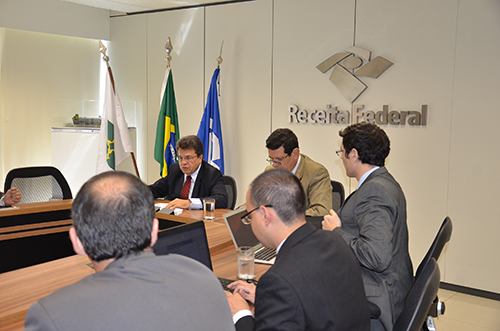 Meetings' participants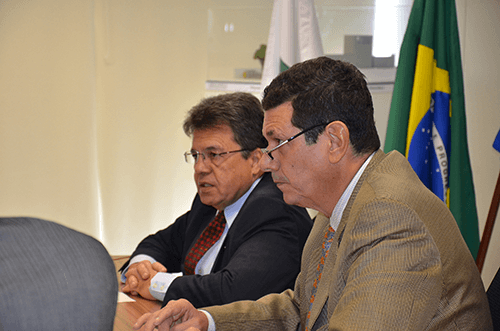 From left to right: Mr. Carlos Barreto, Secretary of Brazil's Receita Federal and Mr. Márcio F. Verdi, CIAT's Executive Secretary.