With the support of the International and for Ibero-America Foundation of Administration and Public Policies – FIIAPP, CIAT provides technical assistance to ONAT of Cuba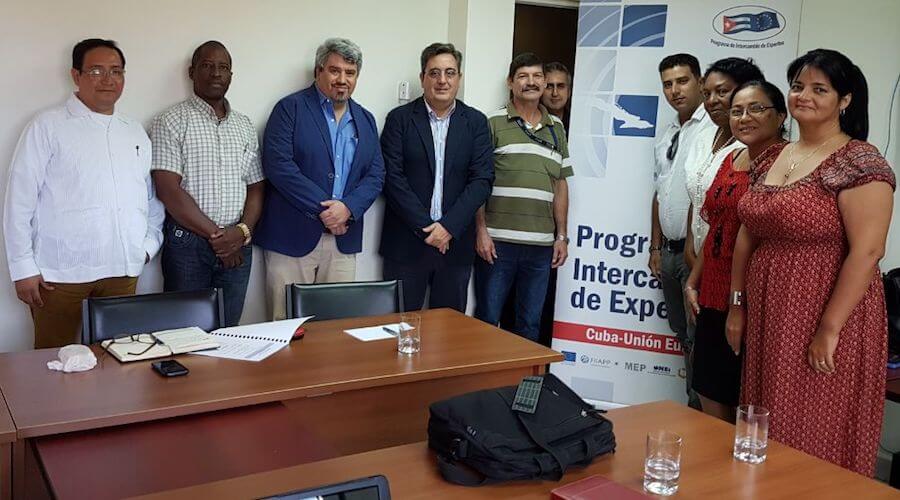 Within the framework of the Expert Exchange Program UE-Cuba, CIAT made a technical assistance visit to the National Tax Administration Office of Cuba, with the participation of Mr. Juan Francisco Redondo, Head of the Spanish Mission before CIAT; Mr. Raúl Zambrano, Director of Technical Assistance, and Mr. Alejandro Juárez, Director of Training and Human Talent Development.
From June 26 to 30, 2017, meetings were held to discuss issues related to the improvement of ONAT's institutional capacities, with the participation of ONAT Vice-Directors and Directors from IT, HR, Collection, Taxpayer Assistance, Inspection, among others; As well as provincial level officials.
Likewise, issues were addressed on best IT practices for tax administrations, organizational design and human capital development; during this visit the exchange of ideas was made based on the experience and projects of the ONAT, as well as the knowledge that the CIAT team has of our region.
It seems certain that the near future opens doors to continue with the collaboration and coordination of new assistances or projects.