Ambassador of Italy visits the CIAT Secretariat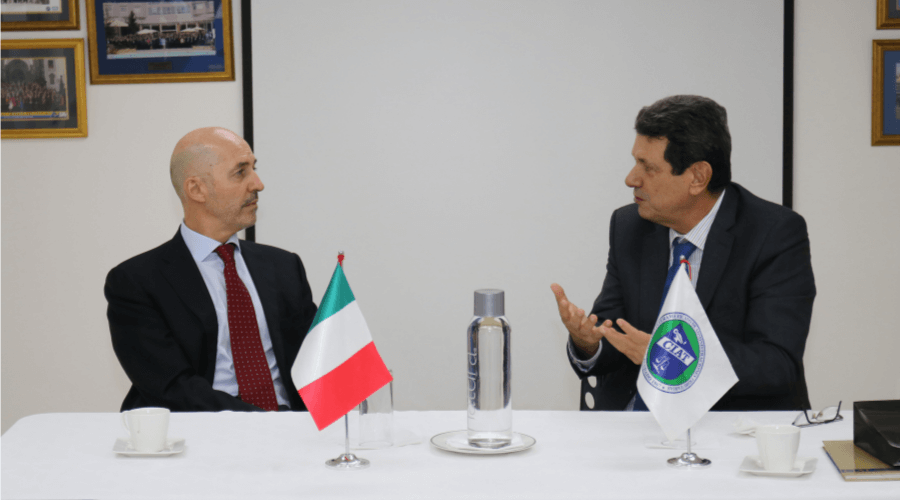 The Ambassador of Italy in Panama, Fabrizio Nicoletti, visited the CIAT Executive Secretariat, on April 1, 2022.
He was accompanied by the Permanent Representative of the Italian Mission before CIAT, L. Col. Gabriele Gargano, from the Finance Guard of Italy.
CIAT Executive Secretary, Márcio F. Verdi, referred to Italy's long and close relationship of support and cooperation with CIAT. Italy joined CIAT as a member country 30 years ago, on July 1, 1992, at the 26th CIAT General Assembly held in Jamaica, and has maintained a Permanent Mission in the Secretariat since 2012.