CIAT participated in VI CARF Seminar on Tax and Customs Law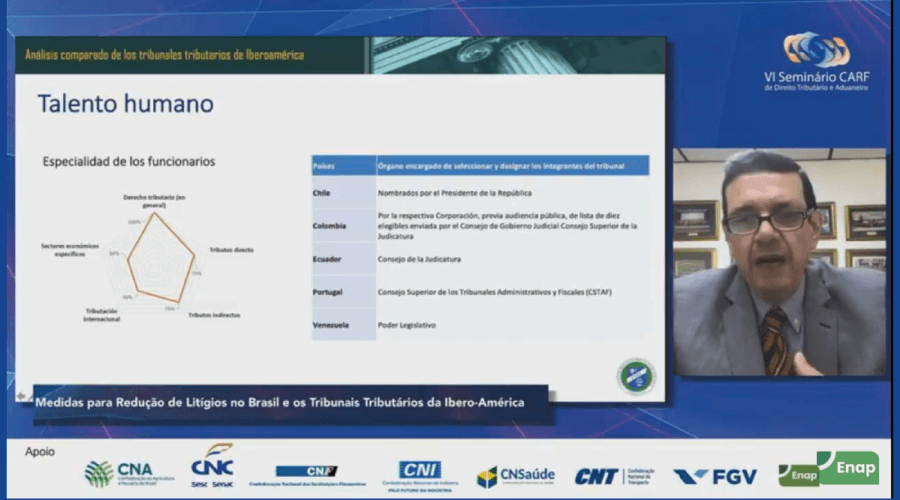 The Administrative Council of Tax Appeals – CARF, which celebrates 95 years of services aimed at promoting legal security and guaranteeing the law in Brazil, held the VI CARF Seminar on Tax and Customs Law on November 24, 2020.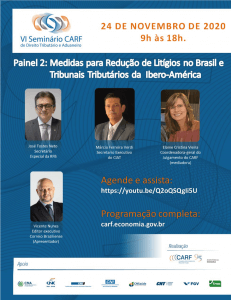 The event was attended by professors from prestigious Brazilian universities, federal judges, tax authorities and guests from international organizations.
The Special Secretary of the Federal Revenue of Brazil – RFB, José Tostes Neto, spoke on measures to reduce litigation in Brazil; and the Executive Secretary of the Inter-American Center of Tax Administrations – CIAT, Marcio Ferreira Verdi, made a presentation on the Ibero-American Tax Courts.
See more on the CARF`s website