Presentation of the DEC tool – Digital Economy Compliance System – developed by CIAT and NORAD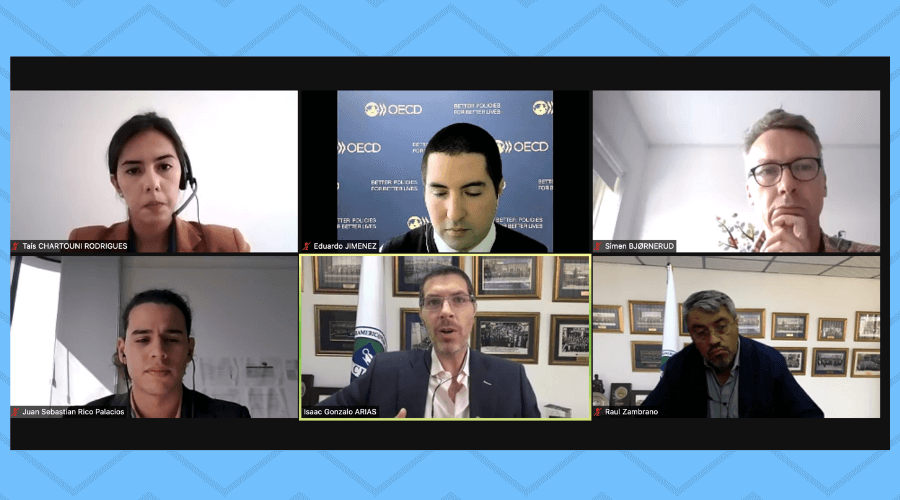 On September 09, 2021, a webinar organized by Addis Tax Initiative (ATI), with support from The Norwegian Agency for Development Cooperation (NORAD), the OECD and CIAT, was held, aimed mainly at members. Its objective was to present the tool called DEC – Digital Economy Compliance System, developed by CIAT with the support of NORAD (Norwegian Cooperation), a study prepared by CIAT on the impact of VAT taxation arising from cross-border digital transactions, on tax revenues; and the key aspects of the guidelines that the OECD has developed on this matter.
The main session of the event focused on the DEC tool, which is an innovative and customizable IT solution that allows implementing the recommendations set out in the OECD guidelines, allowing the tax administrations to avoid developing or acquiring specific systems to manage the VAT arising from digital transactions, by subjects operating in the digital economy without physical presence in their market jurisdictions. In general terms, DEC covers the registration, declaration and payment processes.
On behalf of the CIAT Executive Secretariat, we thank ATI and NORAD for the initiative to organize this meeting, and all the participants who contributed to enrich the discussions.